Kirsten and Scott's Wedding, Wente Vineyards
You may remember Kirsten and Scott from their engagement photo session, which was also a complete epicurean feast.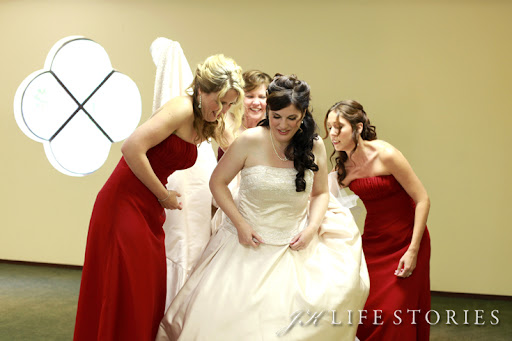 Kirsten and Scott are fine food-lovers, and they centered their wedding around an exquisite multi-course feast they planned themselves.
Among the litany of luscious menu items: Crispy Bacon, Toasted Hazelnuts, Mid-Night Moon Goat Cheese; Lavender and Juniper Marinated Muscovi Duck Breast; and Lentils De Puy, Frisée Salad, Blackberry Compote, Crispy Sweet Potatoes. (This was not an either/or thing, by the way. All guests got all of these things, plus a new variety of fine wine with each course, and much, much more.) Is your mouth watering yet?
Besides outdoing any tastebud lineup I've ever seen at a wedding, this was simply a beautiful event.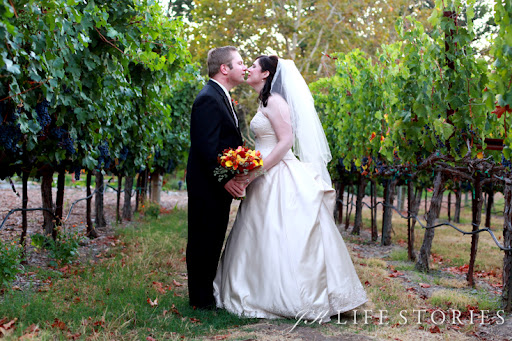 Kirsten's and Scott's love for one another radiated throughout the evening,
which, at Wente Vineyards, could not have had a more lovely backdrop.
These three siblings were another complete highlight of the evening for me. Even though they live across the country and are all under 12, I put in a request with their parents to come shoot their weddings one day. They were adorable.

These were party favors! Talk about picking a favor that will get good use.
Kirsten and Scott, I've been so inspired by you both. I can't wait to share the full set of photos with you.
Location: Wente Vineyards
Florist: The Flower House
Menu creators: Scott and Kirsten
Chef: Scott Ritchie, Wente Vineyards
Can't see the images in this post? Try clicking http://www.jklifestories.blogspot.com/